The Vivotek FE-8191H is a high-resolution day/night 360-degree camera that pairs well with Orchid Core VMS's client-side fisheye dewarping feature (available in versions 2.8.0 and above).
For best compatibility with browser-based WebRTC streaming in Orchid Core VMS, IPConfigure recommends setting the following parameters inside the FE-8191H camera interface: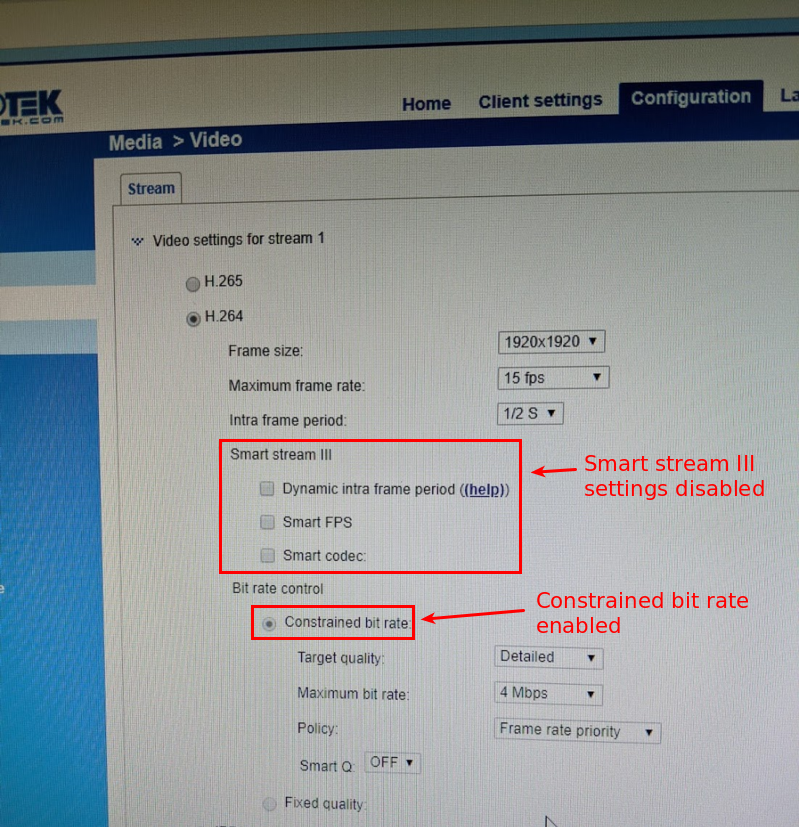 Note that the "Smart stream III" section is available on the FE-8191H only. If you have an FE-8191 (no H), no Smart stream III specific settings need to be adjusted.
If you have any additional questions or need further guidance on how best to configure your camera for Orchid Core VMS, please send us a trouble ticket and we will be happy to provide extra assistance.