WebRTC is used for a Full Bandwith experience in Orchid Core VMS and Orchid Fusion VMS and will rely on either the GPU or CPU to decode video. When using an older model GPU, or when viewing a large numbers of cameras, GPU decoding may perform worse than CPU decoding. When this happens the system resources of the viewing workstation may appear to be underutilized, but you will see errors indicating that your browser is unable to view video.
For users with fast CPUs, such as a recent Intel i7, Xeon, or AMD Ryzen processor, you will often be able to increase the number of video streams that your workstation can view simultaneously by disabling GPU accelerated video decoding in Google Chrome using the steps below:
First, navigate to chrome://settings and ensure that Hardware Acceleration is ON. We don't want to disable all hardware acceleration, only hardware accelerated video decoding.

Search for "hardware" in Chrome's settings, and verify that "Use hardware acceleration when available" is enabled: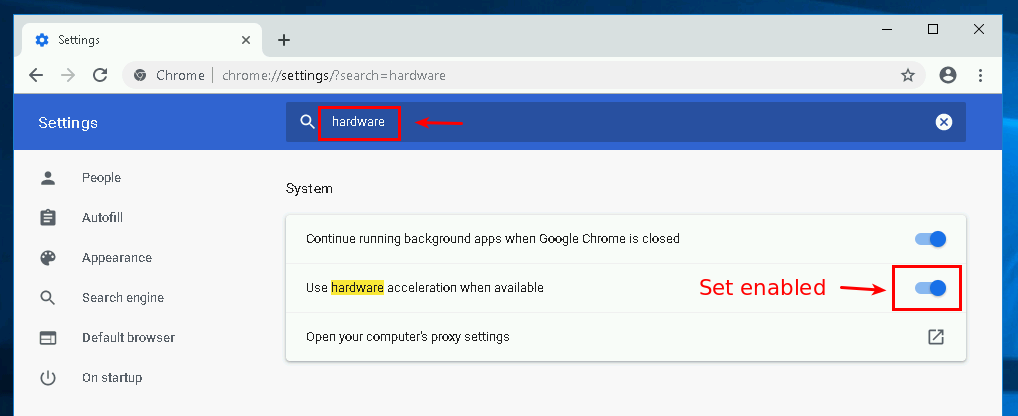 Now that you've verified that hardware acceleration is enabled, disable GPU-accelerated video decoding by navigating to chrome://flags:

From the Chrome Flags page, search for "decode". Set "Hardware-accelerated video decode" to Disabled, and then relaunch Chrome for the changes to take effect: