Click the Network symbol in upper right corner of your desktop: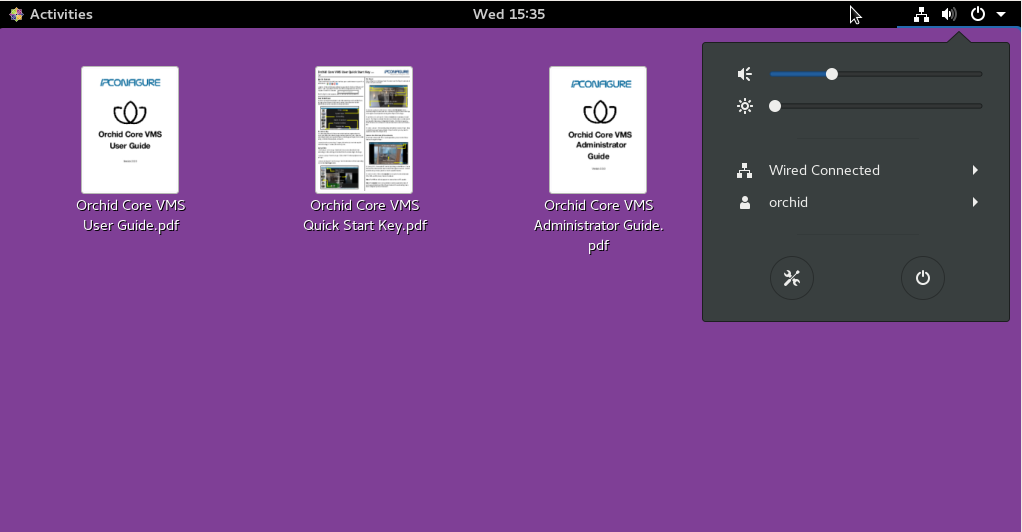 Click Wired Connected, then Wired Settings: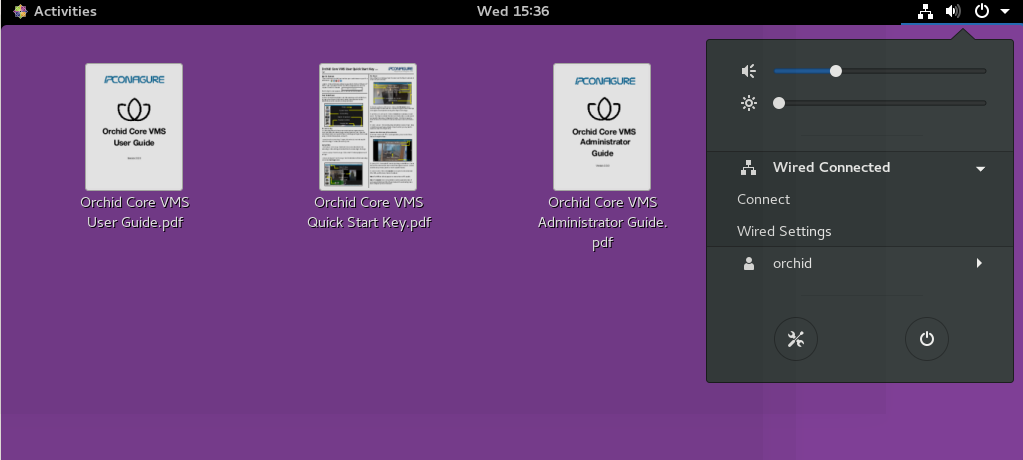 You will see the network box below. To cycle the Ethernet connection off and on, slide the ON switch to OFF, and then ON again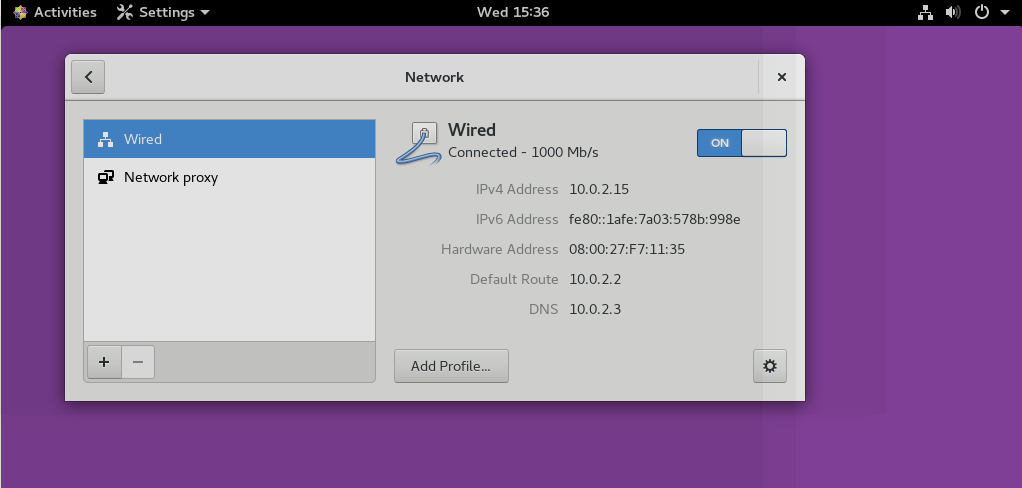 To edit the connection, click the gear symbol in lower right corner of the box above. You will then see this detailed settings box: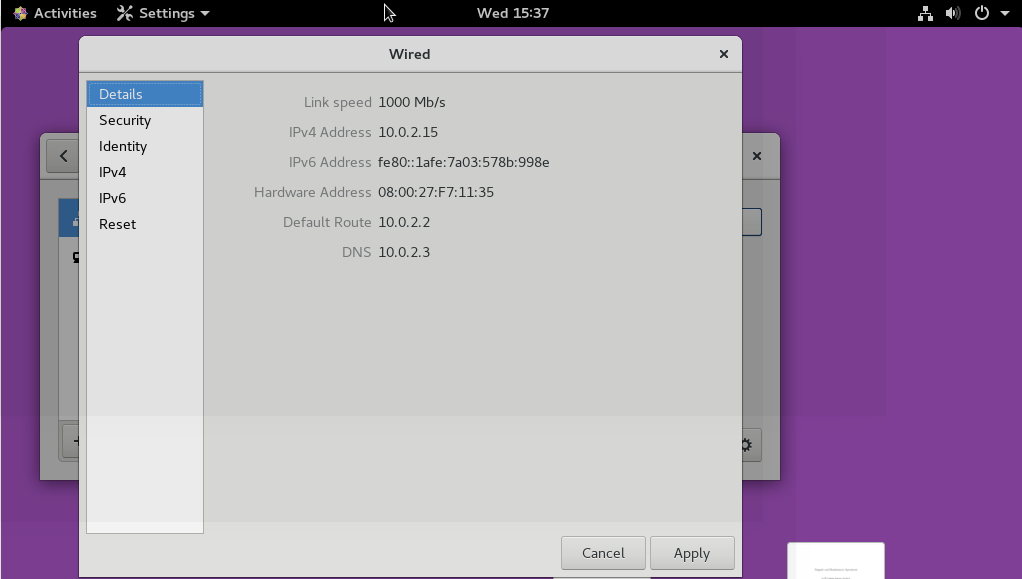 Click on IPv4 in left side menu, and here you can configure your IP.
For the Addresses box, you can choose Automatic (DHCP), Manual, or Link-Local Only: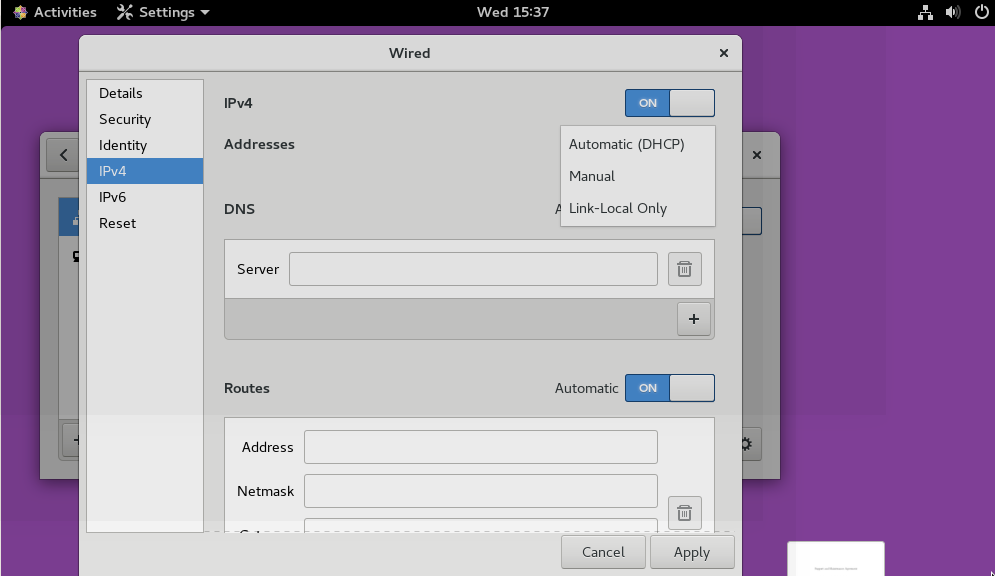 Finally, when you choose Manual setup, you can enter your desired IP, Netmask, and Gateway: