The IX Series video door stations can be viewed and recorded by the ESM client using the RTSP connection method. By default, IX Series video door stations have two video encoders built-in. The second video stream is available for RTSP when turned on and set to stream using the H.264 protocol. 
Configuring with ONVIF instead of RTSP may cause errors. If ONVIF method was used, cycle power to the video door station and configure using the RTSP method described below.
1. Login to ESM Admin
2. Under the devices tab, right mouse click on the desired building and select "Add Camera" to add the AI Phone.  You will select "default camera" to setup generic RTSP.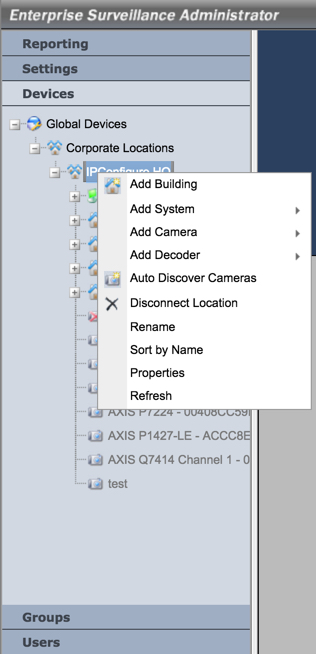 3. Enable the camera and Select Generic RTSP as the camera type.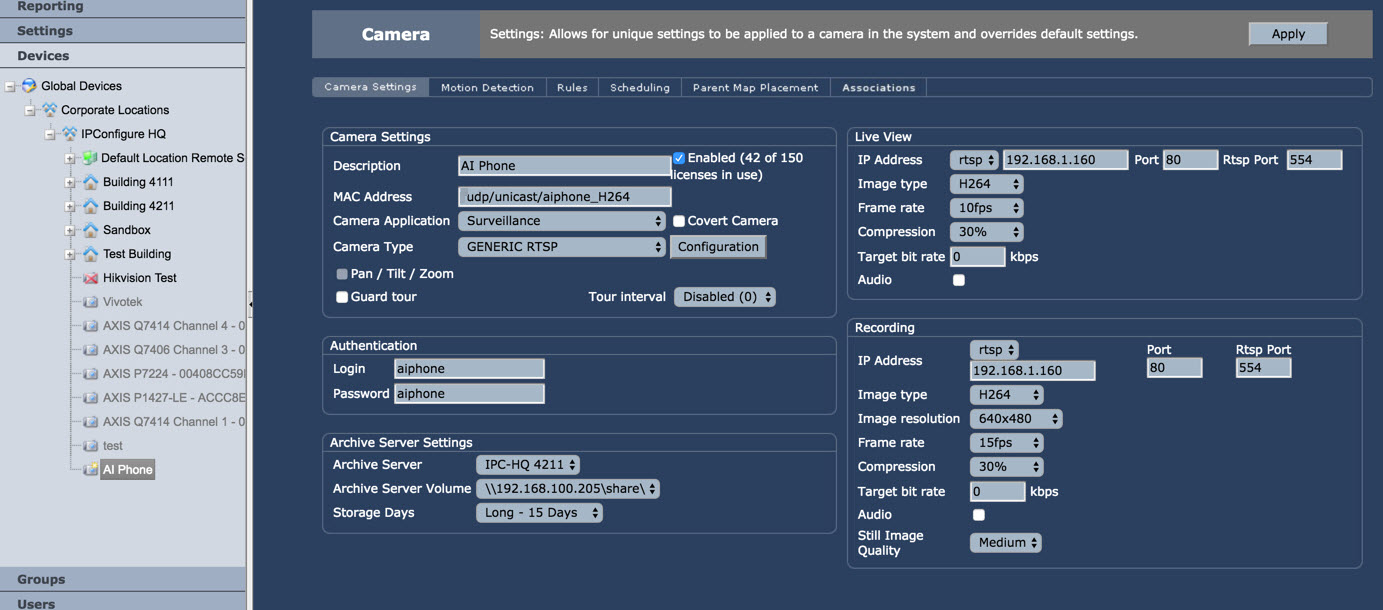 4. Enter IX Door Station URL in MAC Address field:
/udp/unicast/aiphone_H264
/udp/unicast/aiphone_JPEG
5. The default username and password: Username: aiphone • Password: aiphone
6. Select the target Archive Server, Archive Storage, and desired Archive Storage Days.
7. Select RTSP when setting the IP address for BOTH "Live" and "Recoding".
8. Be sure to set matching Image Type (H.264or JPEG) and desired Frame Rate.
9. Resolution should be set to either 320x240 or 640x480 resolution.
10. Select "Apply"