IMPORTANT: The information in this article is specific to Orchid version 1.12.7 or earlier. Equivalent instructions for Orchid versions 2.0.0 and above are available in the Orchid Core VMS Installation Guide in the section "Orchid Core VMS Not Starting in Windows Server" in the chapter "Installation: Working in Windows".
Unless changed during installation, Orchid uses port 80 by default for its internal web server. However, in Windows Server this can cause Orchid not to start.
1. Open the web browser and go to http://localhost. If you receive a directory forbidden page, or any page that does not look like Orchid, there is another program running that is using port 80.
2. Open the Windows Start Menu and type "Services" into the search bar.
3. Click the "Services" icon to open the Services Manager.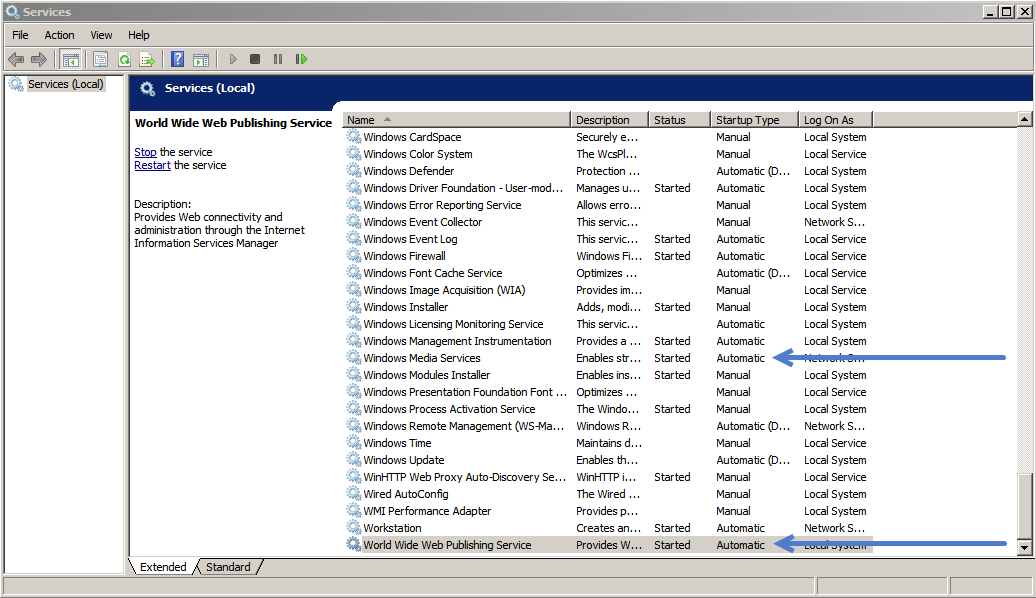 4. Locate the service called World Wide Web Publishing Service.
5. Right-click on the service and click "Properties" to open the service's settings.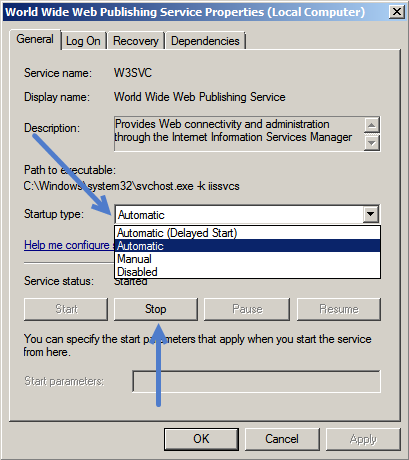 6. Click the "Stop" button to stop the service.
7. Change the startup type to "Disabled" to stop the service from automatically starting at boot.
8. Click "OK" to close the window and save the new settings.
Complete steps 4-8 again for the "Windows Media Services" service as well. This service will not prevent Orchid from starting. However, it will prevent it from streaming live video through port 554.
Once both services have been stopped and disabled, locate the "Orchid Server" service, right-click on it, and click the "Start" button on the menu that comes up to start Orchid.
For more information on how to restart a service, feel free to read our article on how to restart Orchid in Windows.
Orchid will now be accessible through the browser and will be able to record and play back live video. For further assistance, please submit an Orchid Technical Support Request.