IMPORTANT: The information in this article is specific to Orchid version 1.12.7 or earlier. Equivalent instructions for Orchid versions 2.0.0 and above are available in the Orchid Core VMS Administrator Guide in the chapter "Creating and Managing Users: Editing Existing Users".
The password for any user account can be updated through the User Management section of Orchid's configuration menu.
Note: In order to reset a password, you must login to an account with administrator level access. If no administrator level accounts are accessible, you can manually reset the default admin password through Orchid's configuration file.
1. Login to Orchid with an administrator level account, such as the default admin account.
2. Click the "Configuration" button in the top right-hand corner of Orchid to open the configuration menu.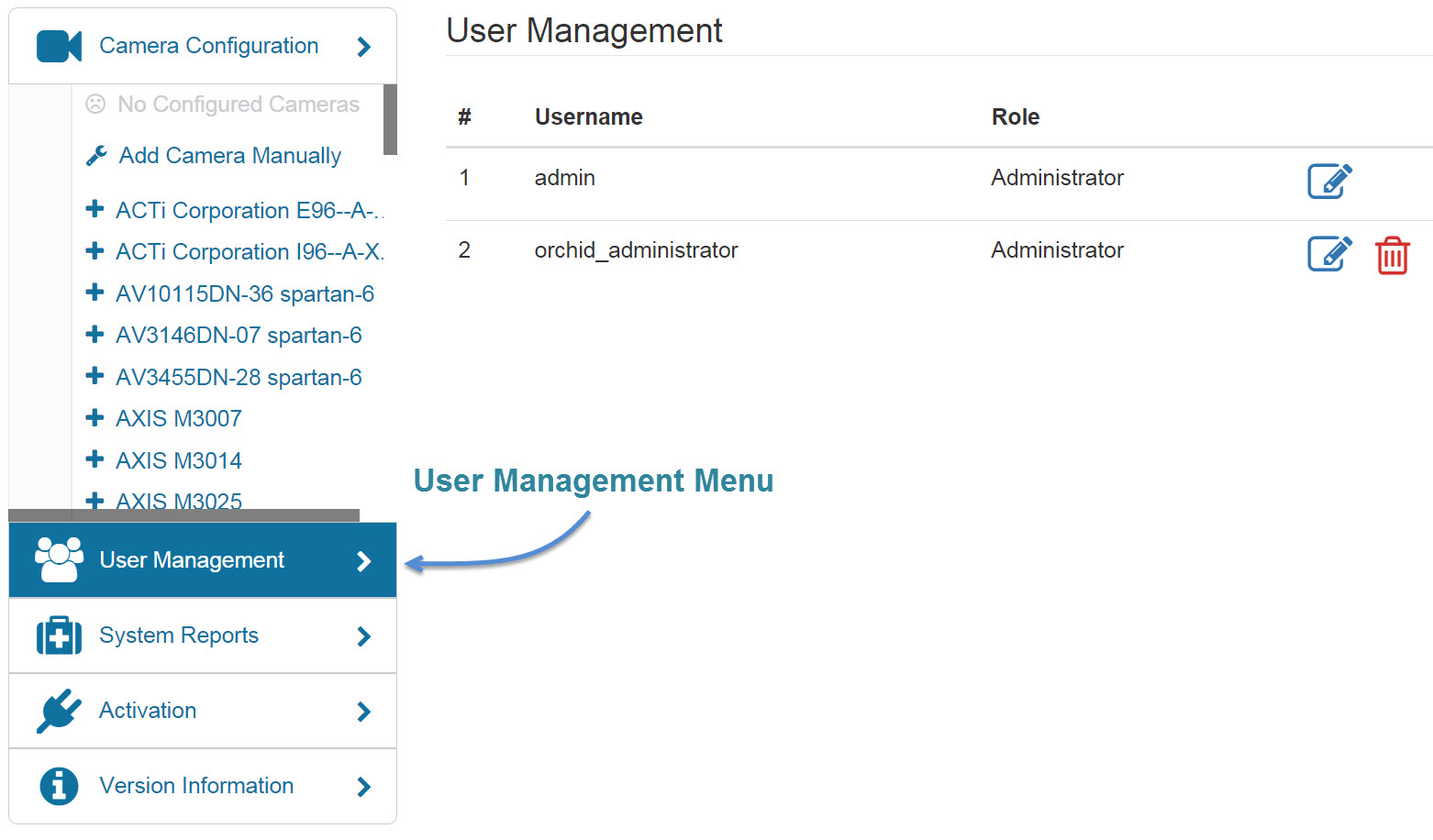 3. Select the "User Management" button in bottom left-hand corner.
4. The User Management menu will open and show a list of all the Orchid users. Click the "Edit User" icon to the right of the user you want to update the password for.
5. The settings for the selected user will appear below the list of users. Enter the new password you would like to set for the user in the two text boxes below "Change Password:"
6. Click the "Save Changes" button to set the new password.