SQL Express Configuration Manager – TCP/IP Properties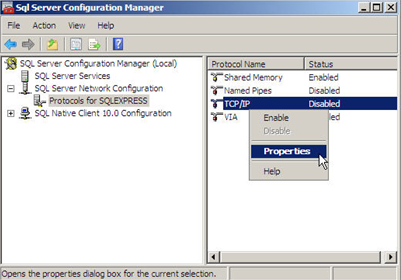 1. Open SQL Server Configuration Manager.
2. Select Protocols for SQLEXPRESS
3. Right Click TCP/IP
4. Select Properties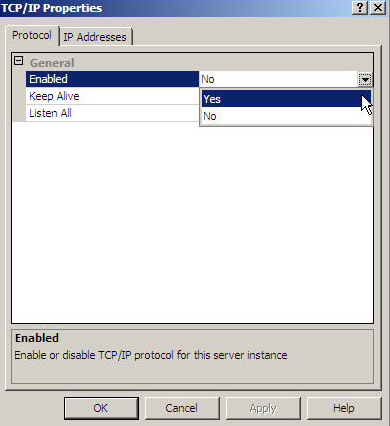 1.  Select: Protocol Tab
2. Set 'Enabled' to Yes
3. Select IP Addresses Tab
1. Set: 'Active' to Yes for both your internal address and the          127.0.0.1 address
2. Set: 'Enabled' to Yes
3. Set: 'TCP Port' to 1433
4. Click Apply or go directly to 5.
5. Click Ok
6.  Click "OK" on the popup warning "Any changes made will be saved; however, they will not take effect until the service is stopped and restarted.
Restart the SQL Services in the main configuration page under SQL Server Services.
For more assistance, please submit a support ticket at https://support.ipconfigure.com