IMPORTANT: The information in this article is specific to Orchid version 1.12.7 or earlier. Equivalent instructions for Orchid versions 2.0.0 and above are available in the Orchid Core VMS Installation Guide in the sections "How to Check, Start, or Stop Orchid Core VMS Services" under each available installation platform.
Orchid runs on Windows as a service and can be restarted through the Services Manager whenever necessary. This is often needed whenever a change has been made to one of Orchid's configuration files.
There are two main services used by Orchid on Windows:
Orchid Server: The main Orchid server that records and archives video.
ONVIF Auto-Discovery Service: Used by Orchid to automatically find cameras that support ONVIF.
1. Open the Windows Start Menu and type "Services" into the search bar.
2. Click the "Services icon to open the Services Manager.
Note: You will need to be logged in as an administrator in order to use the Services manager.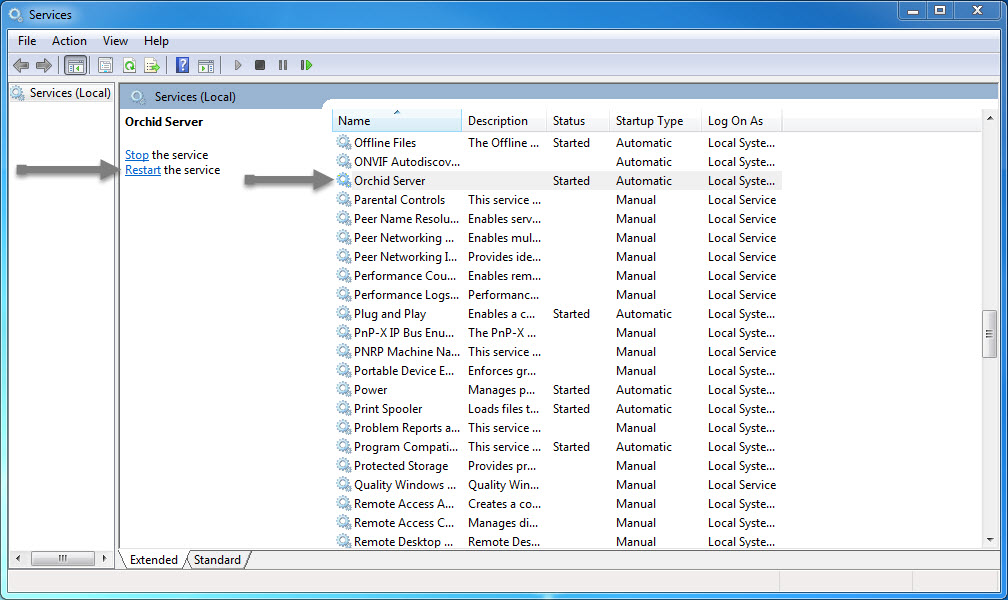 3. The Services Manager will open and show a list of all the services setup in Windows. Scroll through the list until you find the service you would like to restart.
4. Click the "Restart the service" button, which will appear to the left of the list of services.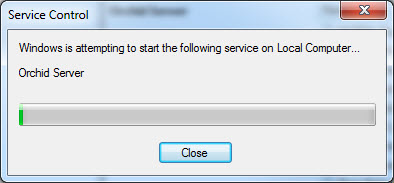 A new window will appear with a status bar showing the service is restarting. Once the service has successfully restarted, the window will disappear and the "Status" column for the service in the "Services Manager" will show as "Started"