Sympton:
The OS Partition (usually C:) keeps filling up, but nothing is being saved to it.
Resolution:
Delete the IIS logs and disable IIS Logging.
1. Open IIS.
2. Highlight the server name.
3. Under the IIS heading, click on "Logging"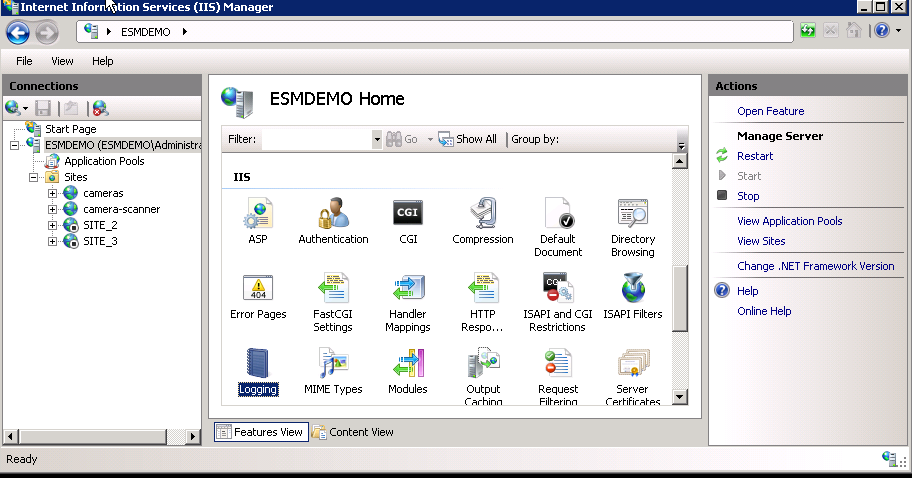 4. On the actions pane one the right, click "Disable".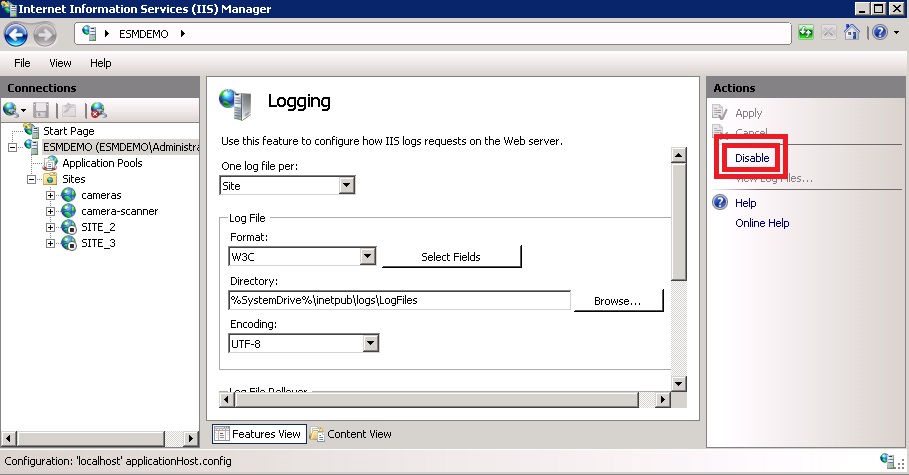 5. Exit IIS
6. Navigate to "C:\inetpubs\logs"
7. Delete that folder or all of the contents of logfiles. (W3SVCx folders)
8. Empty recycle bin if necessary.
If this did not resolve the issue, please contact technical support by sending an email to support@ipconfigure.com.