This article will tell you how to configure the Adaptec RAID BIOS for an Adaptect RAID card
1. Boot System
2. Press Control-A when the first screen comes up for the Adaptec RAID BIOS
3.Select Logical Device Configuration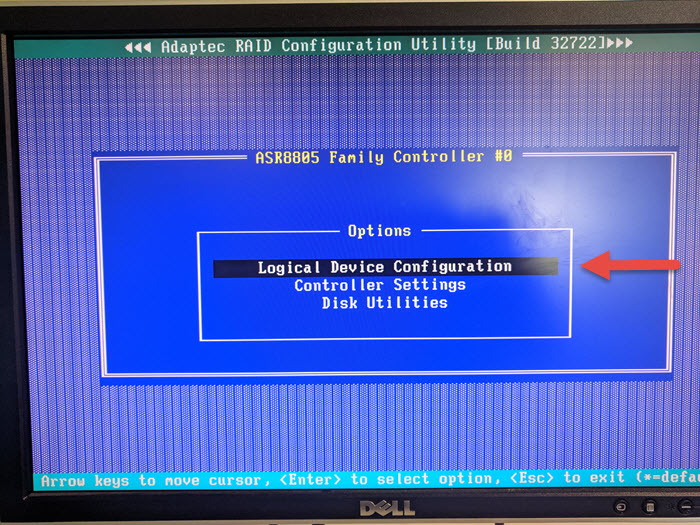 4. Select Manage Arrays
5. Press the "Del" key on your keyboard and then select Delete and press enter.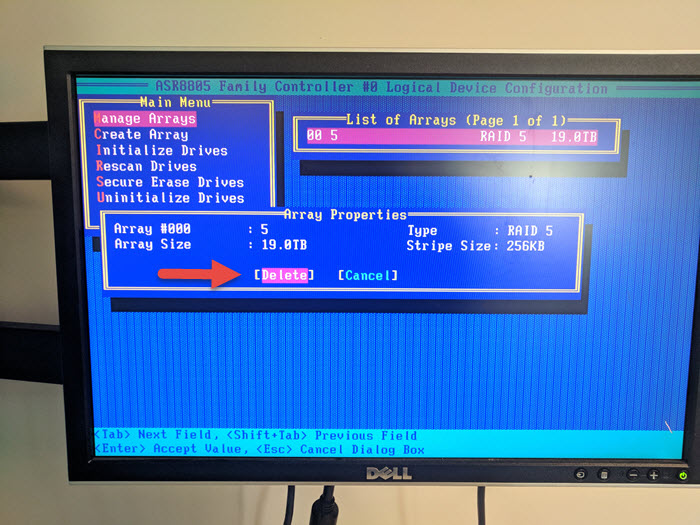 6. Confirm Delete of Array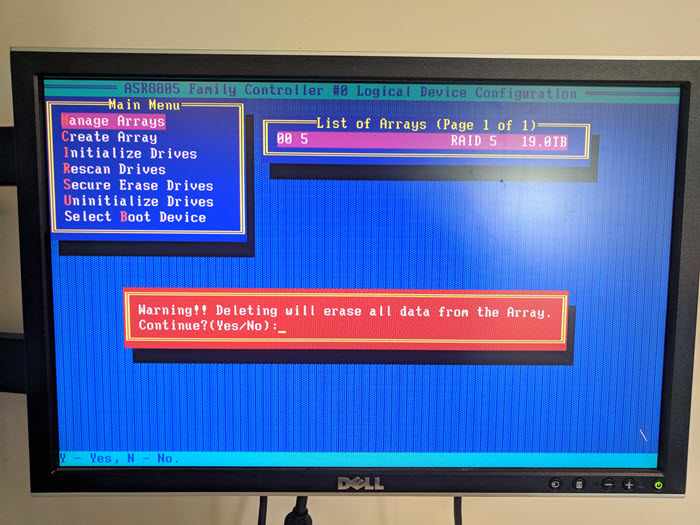 7. Select Initialize drives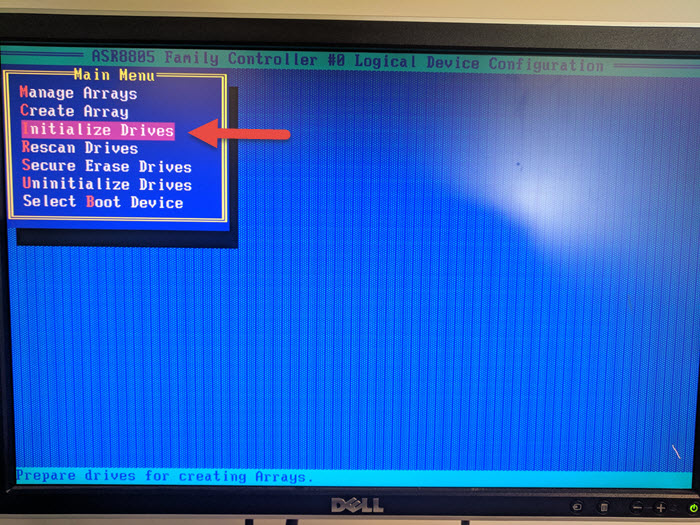 8. Press "Insert" key and highlight all the drives until it goes back to the first disk. (It should Highlight all in Pink) Then Press enter. Press Esc to go back to Main Menu.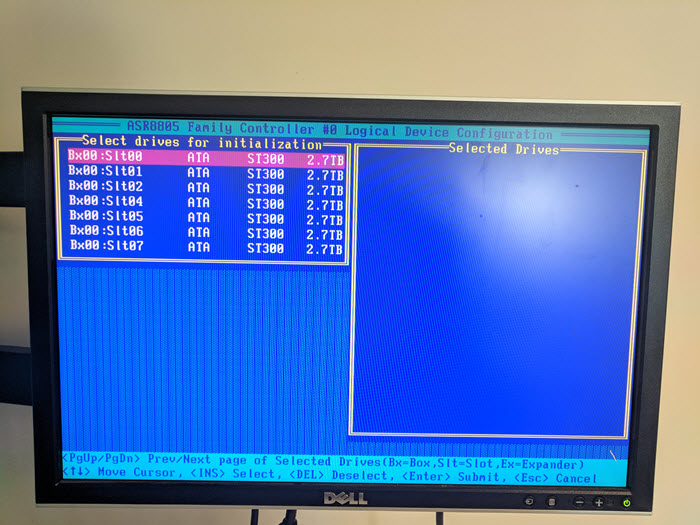 9. Select Create Array.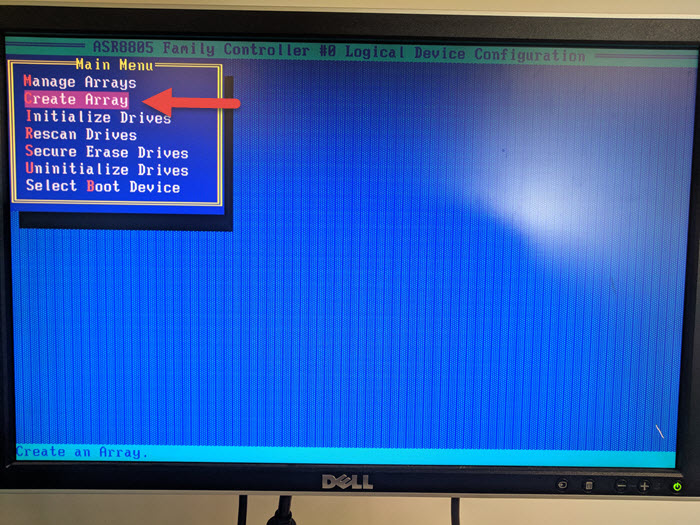 10. Using the Insert key select all the drives until it returns to the first drive and all are highlighted in pink.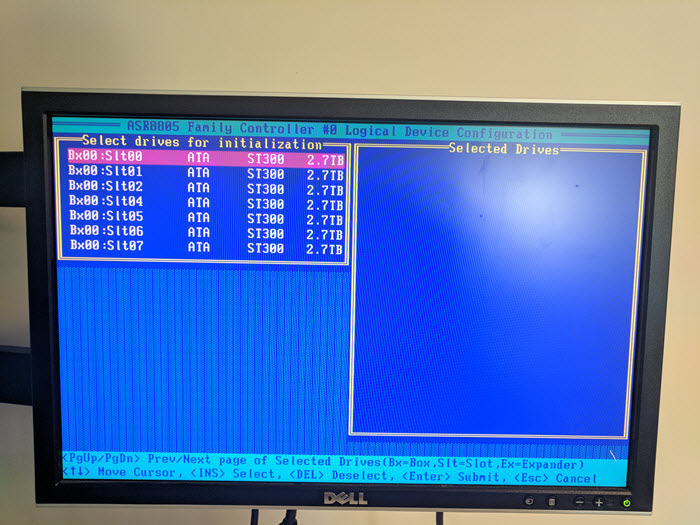 11. Select Array type as RAID 5.
12. Keep all settings as default except Write Caching needs to be set as disabled. Select Quick Init and press Enter.
The Array will be ready after this.